The Walt Disney Company recently selected CI's Restoring Wetlands in Namaqualand project to be a recipient of funding from Disney's Friends for Change: Project Green. First place gets $100,000, so tell the kids in your life to vote today at disney.com/projectgreen – and have them help us spread the word! Below, Tessa Mildenhall of Conservation South Africa – a CI affiliate – highlights some of her team's activities in Namaqualand.
It's 93 degrees Fahrenheit in Cape Town today, another scorcher. Thank goodness we are going out to Leliefontein, a community high up in the Kamiesberg Mountains and, at only 90 degrees, the coolest place to be in Namaqualand. Three degrees doesn't seem like much, but on a hot day it makes a huge difference.
We're headed to Leliefontein to tag livestock in order to monitor the number of animals grazing on the veld (grasslands). Because there is so little rainfall here — only about 9.5 inches [24 centimeters] this year — the plants can only provide enough food for one goat per 15 hectares [37 acres] of land. In this part of the country, scientists predict that eventually our climate will change; an estimated three-degree increase in temperatures here could mean that we will lose some animal and plant species forever.
In order to prepare for hotter temperatures and conserve water, CI is working closely with local communities in Namaqualand to repair broken water pumps and restore natural ecosystems. With working pumps, farmers are able to move their herds around and thereby reduce the stress on the wetland areas.
In Leliefontein, a recent project revealed the positive impacts that restoring ecosystems can have on communities. We've trained local volunteers to remove invasive species like poplar trees, which use up large amounts of groundwater from the wetland, replacing them with native vegetation that will help the land store water and restore the ecosystem to its natural state. The simple act of removing these trees has resulted in a now plentiful supply of spring water to the community of Leliefontein — free of charge. The restored water source proved its value recently when the municipal supply was cut off for more than three weeks in the sweltering heat of summer. If not for the wetland, community members would have had to walk for three days to reach the closest water source, and even then they would only be able to carry one bucket of water — less than we usually use to flush the toilet three times a day.
An added benefit of restoring this spring is that the town now has an outside venue to hold their Sunday church services. The invasive trees have been transformed into pews, and the spring now flows right next to the new churchyard pulpit — the perfect place to seek refuge from the heat with my colleagues on a day like today.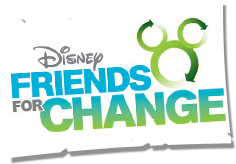 Tessa Mildenhall is the communications and operations manager for Conservation South Africa, the local affiliate of CI. Vote for the Namaqualand wetlands project at Disney's Friends for Change: Project Green website.